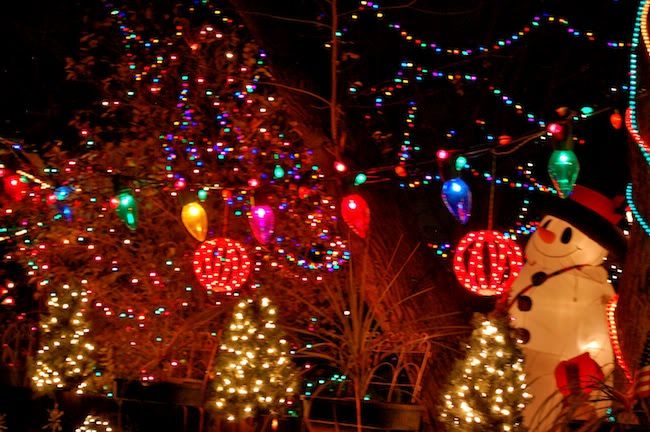 we started a new tradition this year the mcmurray lights tour. .. . . jammies, favorite blanket, mcdonald's fries, zip's milkshakes, christmas music and of course make believe stories made up by daddy including every friend we have and our cat murphy as the hero! the kids loved it!
on our way to the boys christmas concert at school. it was a fun concert and kinkade had a solo as elvis. . .and rocked it!
the girls captivated by all the kids singing at the concert. emery takes this puppy and baby doll everywhere.
aaron brought me the most beautiful roses when i was having a rough day.
i found this on the couch the other day. the little people nativity scene and little people santa's workshop are a hit this christmas. lucia plays with them every day.
we captured this picture of emery jumping and screaming hello to santa at first glance of him. she does not have a shy bone in her body. keagan asked for madden 12, kinkade asked for the hex bug fighting maze, lucia asked for barbies, and emery asked for princesses. i felt like i had been sucker punched when the girls asked for barbies and princesses. . i have never owned one of either. . . i had plenty of dolls but never barbies or princesses. how do i have two girly girls?
love this time of year it is truly magical to get to experience through children's eyes.