i have a love/hate relationship with january. . ..
*i love that - there is more snuggling, eating popcorn, watching movies, reading, hot tubbing, beautiful snow and just simply snuggling in and slowing down! oh yes, i am also loving that the boys are old enough to really play in the snow for long periods of time, they have built a great snow fort, a darling snowman and went snow shoeing yesterday for four hours.
*i hate that - it is freezing, the kids are bouncing off the walls and it can be dreary and depressing!
here are some pics of the love part - from last weekend!
i love this first picture of the three hot tubbing in the snow . . kinkade was building a snowman.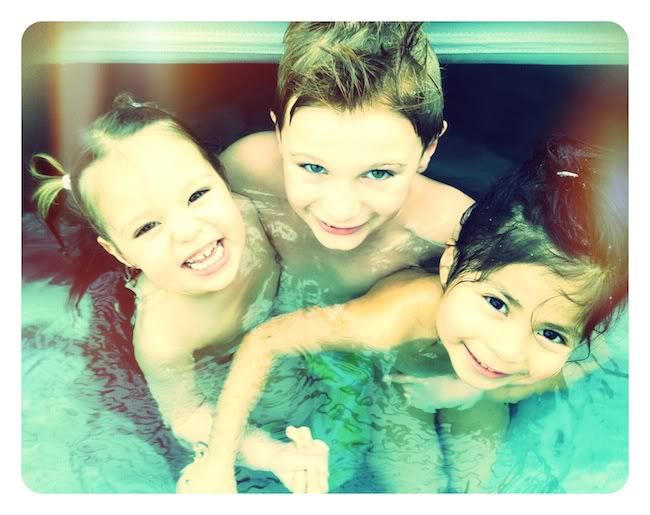 emery and i have been spending lots of time with our sweet friends the hume twins.