green grass and happy naked babies. . .
sprinklers! last year she was terrified of the sprinkler this year she cannot get enough.
this is how i found emery sneaking big red juicy strawberries!
a full ALL weekend soccer tournament that ended in champions! way to go wildcats!
favorite new flower purchase!
the sky is falling!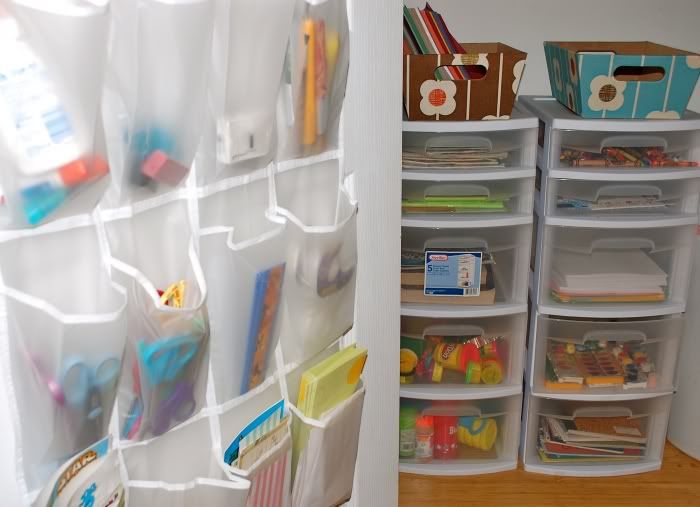 organizing projects. all the kids craft/writing/art stuff had been driving me nuts! it needed a major organizing. i have been holding off on labeling every last little pocket and drawer. . since i have friends who will make fun of me. but it is killing me not to have them labeled. since i got everything organized i have been dreaming about my label maker and fantasizing about making the labels . there is nothing like a pocket full of markers with a label. . what is better in life! so i might start sneaking a few labels at a time so it isn't as obvious.