Lucia is going to Spanish Preschool this year. She will go 3x a week Monday, Wednesday and Fridays. It is complete Spanish Immersion and only 5 minutes from our house!
Maestra
Fanny is the sweetest woman you will ever meet and speaks the entire day in Spanish. . they sing in Spanish, dance in Spanish and learn in Spanish. Lucia was comfortable day one -
in fact
she loved it.
I love this picture it just captures her essence. she
continues
to be filled with JOY, now just with a little four year whining and tattling thrown in:)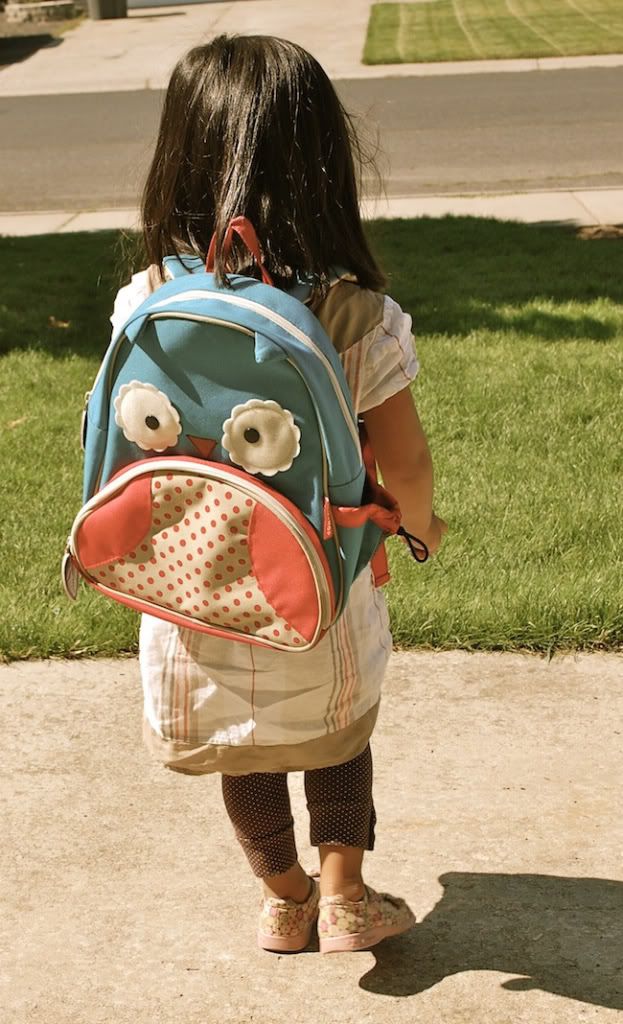 No need for a new backpack when you have the cutest owl back pack on the planet.
We love you so much Lucia and pray you have a fabulous year in Spanish Preschool - we are so grateful for this opportunity. Your
birth mother
had a dream for you that you would get a great education and be able to go to school. .. . we are doing our very best to make her dreams come true for you!