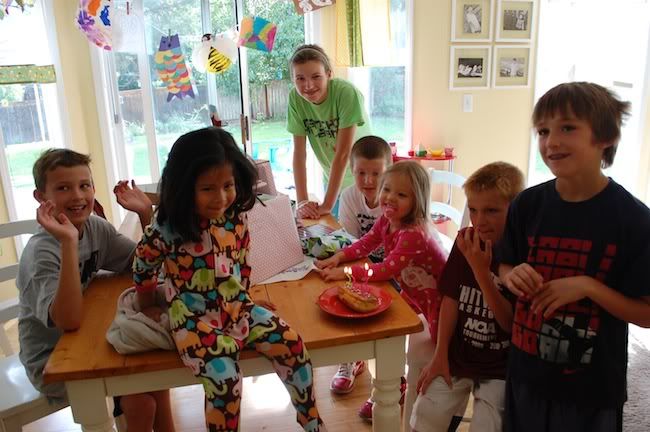 the day started with a full house of friends. . . .the
jones
family, and the boys great friend
tyson
. we had yummy strawberry crepes for breakfast and of course maple bars!
the happiest little girl on the planet!
favorite gifts!
then, we celebrated at the lake with a guest list
lucia
made. which of course included her sweet friend
brooklyn
! these two are three days apart in age and so fun together!
it was a princess dress birthday! she got a one from
grammy
,
janny
and
ryan
, and the millers
look at these three gorgeous girls! i just love how happy lulu is to be surrounded by all her favorite friends!
as many treats as i want on my birthday!!!!!!!!!!!!!
anna
and abbey had to be there!
lucia
adores them both! more silly girls!
we are humbled and honored everyday day to be lucia's forever family. she is beautiful in every way. she is the sunshine of our family and every time i look in her eyes i am reminded of God's faithfullness to us when we follow our hearts.