we went away to celebrate out anniversary early. our favorite vacation spot on the planet is
penticton
canada
. we always stay at the most
magnificent
bed and breakfast. it is called god's mountain and it feels like you are in
italy
. it is surrounded by
vineyards
, mountains, and has a fabulous view of the lake. we love it here.
we seem to always get the pool to ourselves it think everyone else is out wine tasting at the hundreds of boutique wineries nestled in the hills.
i love all the cherry trees!
such a fun centerpiece at our favorite winery . . elephant's island.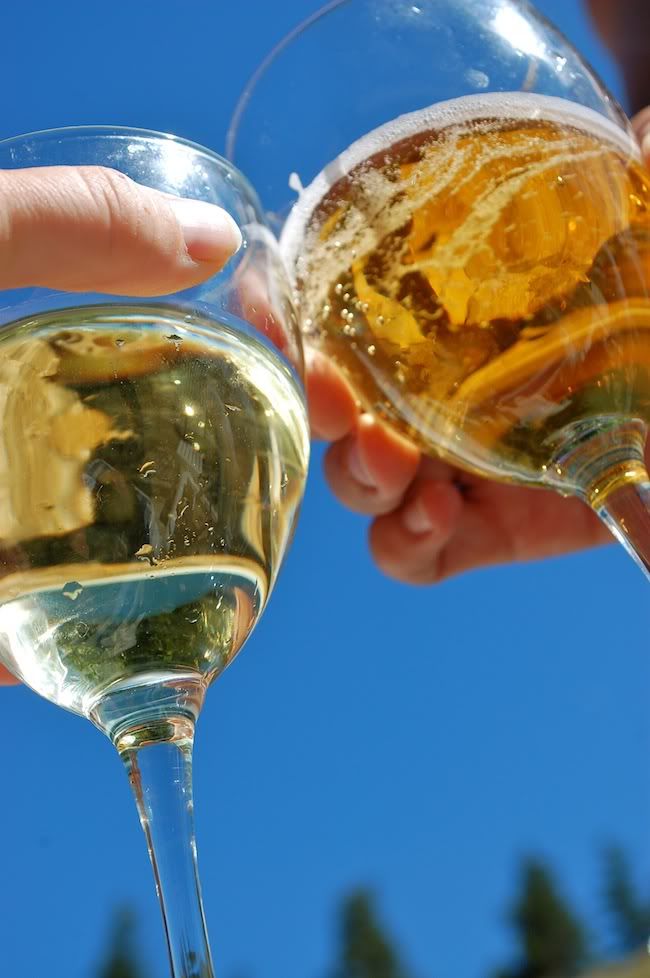 toasting at the pool to 14 years!
my sexy husband and a beautiful view.
we talked, laughed, layed in the sun, ate, drank wine, hiked, cuddled a lot, and simply enjoyed not being interrupted every two seconds. . . . it was an amazing get away!