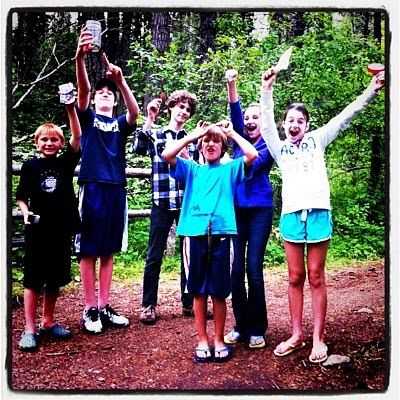 f
geocaching so fun!
lots of campfires. . .
tubing!
frisbee golf course. .
more geocaching . ..
hot chocolate club building forts.
the harv!
more emery nakedness. . .
emery holding baby gus 3 weeks old.
so majestic. . .
these two. . .
the water feels so good and freezing!
ready for some serious geocaching.
some of our favorite people
wow lots of people.
cards with the big kids! i decided after this trip that camping is fun for kids. . . and a ton of work for adults thank God we love the people we were with!